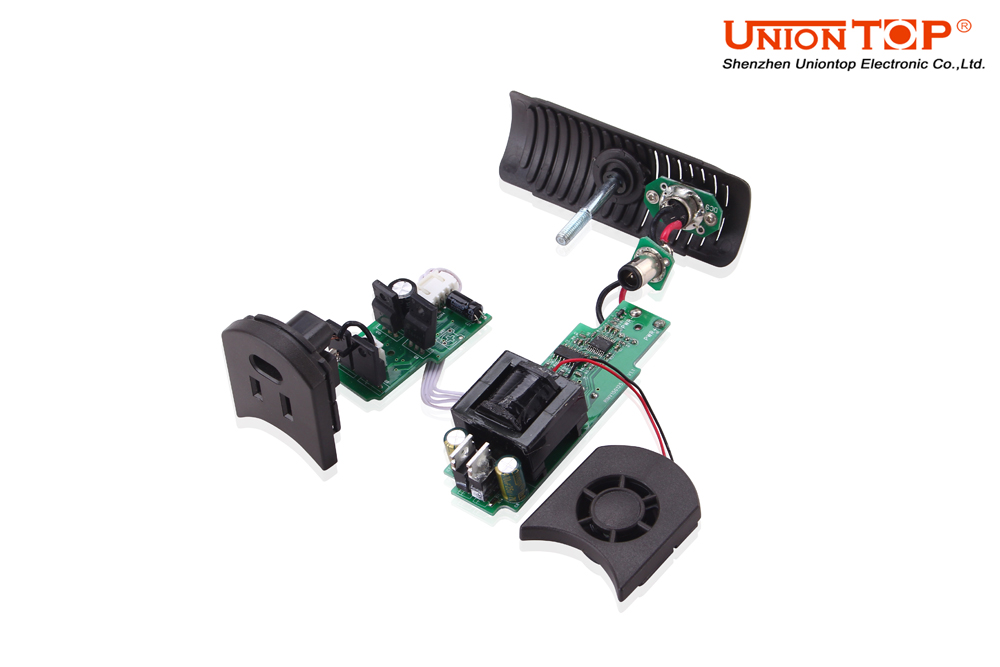 90W inverter solar power supply Modified Sine Wave Inverter
[ ModelNO ] £º UT90
[ Input ] £º DC10.8V
[ Type ] £º 
[ Dimension ] £º
[ N.G. ] £º


Specification:
Inverter solar power supply Modified Sine Wave Inverter
Input voltage£ºDC10.8V
Output£ºAC110V +/-10V / AC220V+/-10V (no load/and load)
continued output power£º90W
output frequency£ºAC110V 60Hz +/-3Hz / AC220V 50Hz +/-3Hz
Output wave£ºModified Sine Wave
Low voltage protection£ºDC input <9.6V
Over Voltage protection£ºDC input<13.5V
Fan set up£º>65¡æ
Fan off£º<50¡æ
Over temperature£º>110¡æ
Fuse: inside SMD 15A
Indicator light: Red/Green indicator
Load ac fan, radio, Lenovo: Work well
Remark:
Retested it after continuous load 90W for 2 hours at 10.8V,25degrees of indoor temperature. And all the result are meet above requirements.
It is forbidden to polarity reversed ,otherwise it will damage the inverter, but it will not cause high heat or fire.